How does the design process work?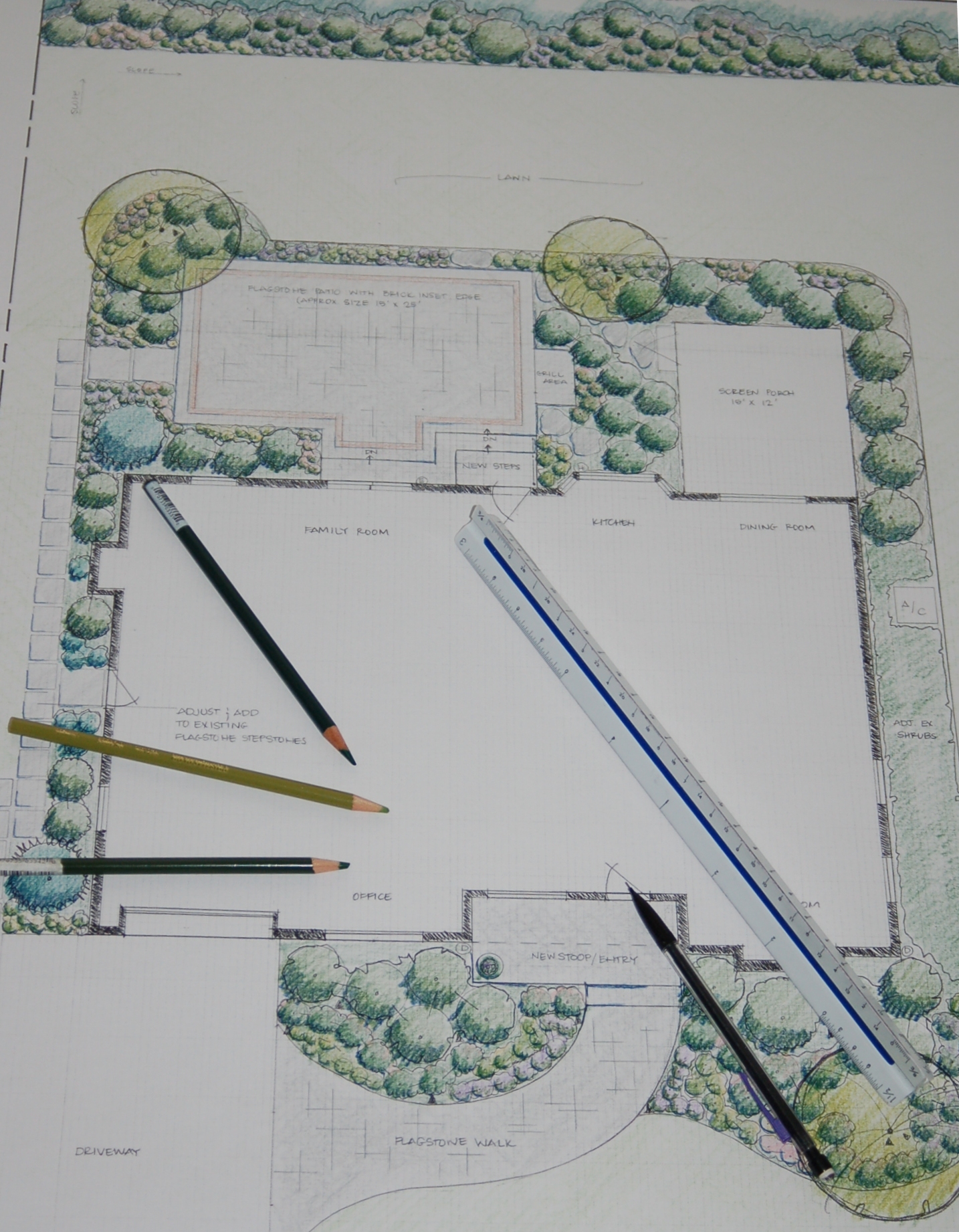 Initial Consultation:
During the first meeting, information is gathered about needs and desires for outdoor living space, recreation and beauty, taking into account building and maintenance budgets. The results are presented in a proposal for review before proceeding to the design phase.
Analysis, Concept Plan & Final Master Plan:

Measurements and photographs of the site are taken, extensive notes and analyses are made of existing conditions, plant materials, climate, slope, hydrology and sun and/or shade factors. Using this data and the information gathered during the initial consultation, the concept plan, including new structures, paving and plantings, is created and presented in detail. After review of the concept plan, suggestions and changes are incorporated and the final Master Plan and Plant Lists are drafted and delivered.
Installation:
Supervision of the landscape installation process is important to ensure the garden is created as designed and to ensure that no details are overlooked. Copies of the plans and any detailed construction drawings are sent to contractors for competitive bidding on the job. Once a landscape contractor has been selected to install the garden, with the contractor to go over the plan and answer questions.
Maintenance:
After the garden has been installed, it needs regular and proper care to grow into its full beauty. Consultations with regular maintenance crews are performed periodically to schedule pruning, mulching, fertilizing and irrigation inspection and adjustment.