December 29, 2020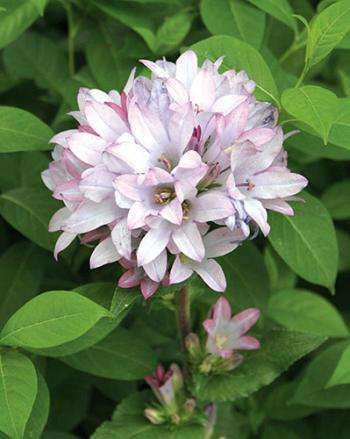 Is it too tacky to plant a cultivar that bears my name? Maybe, maybe not. But this bellflower, Campanula glomerata 'Caroline,' might be perfectly suited to my perennial border that remains damp after a good rain. Offered by Plant Delights Nursery, this "rarely-seen, mauvy pink-flowered" perennial blooms in May and June and attracts hummingbirds. It grows best in moist soils and is heat tolerant.

I could have an entire "Caroline Garden" if I added Malus domestica 'Sweet Caroline' (apple tree), Clematis x 'Caroline' (flowering clematis vine), and Rhododendron 'Caroline Allbrook' (azalea), Rosa x 'Sweet Caroline' and Wisteria x 'Caroline.'
Originally published on carolinesgardenparty.blogspot.com on February 24, 2012.